KARMA Amethyst with Sterling Silver
$65.00



925 Sterling Silver Beads

---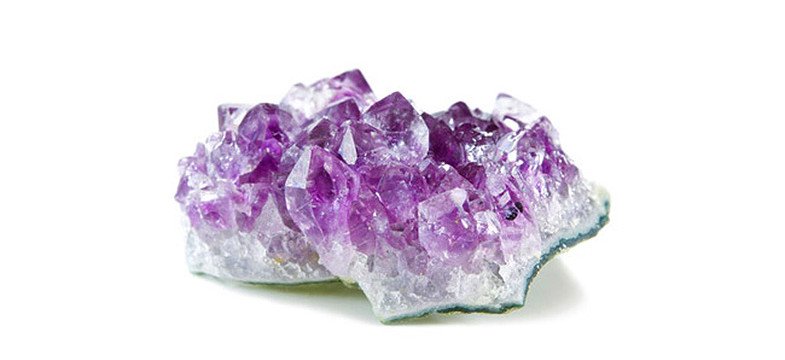 History
Amethyst has been highly esteemed throughout the ages for its stunning beauty and legendary powers to stimulate, and soothe, the mind and emotions. It is a semi-precious stone in today's classifications, but to the ancients it was a "Gem of Fire," a Precious Stone worth, at times in history, as much as a Diamond.  Amethyst was reputed to control evil thoughts, increase intelligence and render men shrewd in business endebours and was considered to be a powerful psychic stone of protection against witchcraft and black magic.
Physical Healing Energy
Amethyst boosts the production of hormones, and stimulates the sympathetic nervous system and endocrine glands to optimum performance. It supports oxygenation in the blood, and aids in treatments of the digestive tract, heart, stomach, and skin. Amethyst also strengthens the immune system and reduces bruising, pain and swellings. It has been used with excellent results as an elixir in the treatment of arthritis.
Amethyst is thought to relieve the symptoms of tinnitus and other hearing disorders, and is highly beneficial in treating insomnia, especially when caused by an overactive mind. It is calming and soothing to the neural impulses in the brain. Its energy ameliorates the pain of headaches and migraines, and reduces stress and nervous tension. It may be used to treat psychic disturbances and to stabilize brain imbalances, but should not be used in cases of paranoia or schizophrenia.
Chakra & Healing Properties
The Crown Chakra is located at the top of the head, and is our gateway to the expanded universe beyond our bodies. It controls how we think, and how we respond to the world around us. It is the fountainhead of our beliefs and the source of our spirituality. It connects us to the higher planes of existence and is the source of universal energy and truth. When the Crown is in balance, our energies are in balance. We know our place in the universe and see things as they are. We are unruffled by setbacks, knowing they are an essential part of life. Imbalances of the Crown Chakra are treated with Light Violet crystals. Their violet rays have the universal life force of magic, dreams, inspiration, and destiny. 

Amethyst is a stone of spiritual purification, cleansing one's energy field of negative influences and attachments, and creating a resonant shield of spiritual Light around the body. It acts as a barrier against lower energies, psychic attack, geopathic stress and unhealthy environments.